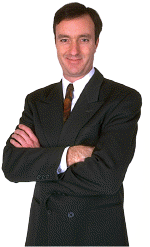 For more than ten years CLP has worked hard to offer the cheapest copies in London.

We believe that with black and white copies starting at 2.5p + VAT and falling to as little as 1.8p +VAT and colour copies starting at 20p+VAT and falling to as little as 5p plus VAT, we still are the cheapest copy shops in London.

Low prices together with solid quality and prompt service have allowed us to grow from one black and white copier when we started to many printing and finishing machines, and thousands of customers, at present.

Scores of customers of the early days are still with us, and on average more than 80% of sales are repeat business from existing customers.

How can we offer you such low prices ? Because we control our costs. We do not operate in prime commercial locations or in expensive premises. We keep low inventories and focus on key services.

Compare our prices to those available elsewhere. Give us a call to ask for more
information; visit one of our shops to reassure yourself of quality and service standards.

You could easily cut your costs by half whilst getting at least the same service and quality
of much pricier copy shops.


To get an instant on-line quotation...

...for standard black and white or colour copies, please click here.
...for scripts or other bound documents, please click here.
...for booklets, newsletters and zines please click here
...for posters please click here.